Understand the benefits of green design, construction &
processes, and what 'going green' might mean for your facility.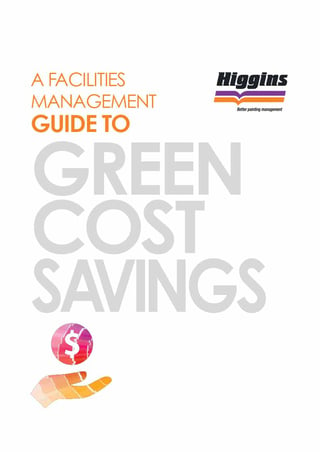 The increased global demand for sustainable building products and innovations means that green buildings are
becoming increasingly affordable.
But what does it mean to 'go green' and is it financially viable to introduce green practices into your buildings?
Download A Facilities Management Guide to Green Cost Savings to gain insight and learn more about:
The business motivation for going green
Australia and New Zealand's green building requirements and rating systems
Some practical ways to green a retirement village
Preventative maintenance practices for eco-friendly buildings

and more...
Complete the form to download your guide now.